New/Used
BTC

BCH

TRC

UNB

BSV

XJO

ACOIN

PPC

DEM

CURE
Product Detail
Product Tags
Product Name 
Whatsminer M30S++
Normal Hashrate
112Th/s±5% @25℃
Power ratio
0.031j/Gh±5% @25℃
Power Consumption
3472W±10% @25℃
Algorithms
SHA-256
Working temperature
-5℃~40℃
Noise level
75db
Fan(s)
2
Size
125 x 225 x 425mm
Weight
12.80KG
Network interface
Ethernet
Advantage
High Efficiency
All-in-one
Easy to dissipate
High Hashrate
Whatsminer M30S++ is based on the SHA-256 algorithm, with a maximum hashrate of 112Th/s and a hashrate of 3472W.
Whatsminer M30S++ maintains the front and rear single-tube fan heat dissipation design, and has 3 built-in hashrate boards. The hashrate is the highest 112th/s in the current series. The reliability, stability and profitability of this machine are excellent. And in terms of body design, it is both beautiful and practical. The aluminum alloy material shell protection and the card slot device can effectively fix the internal hashrate board. In our transportation experience, the Whatsminer machine has always had the lowest damage rate, and its excellent design are inseparable.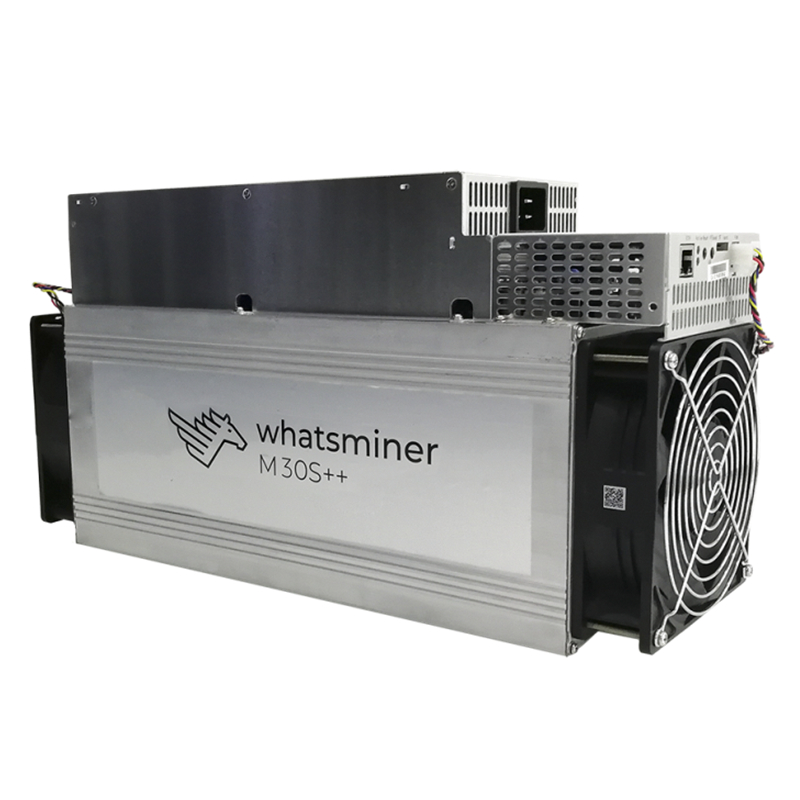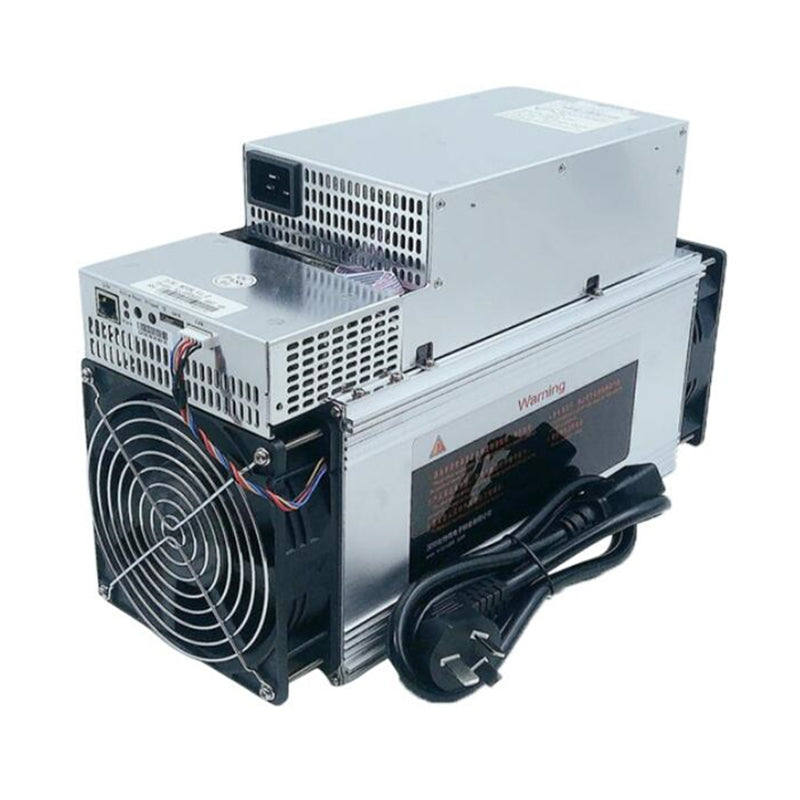 Power Requirements
There is a 3800W -220V – 240V power supply built into the top of the machine, no additional configuration is required, and we will provide you with the plug required for your local specification, just plug and play.
Notice:
The device requires a minimum 220V 20Amp circuit and a 12 AWG power cord, and cannot be used under a 110V circuit, otherwise it will affect the operation of the miner.
Please confirm your local country voltage and plug accessories specifications before placing an order, and feedback to our sales staff, we can provide you with plug accessories specification adjustment and other operating instructions.
We sell all types of Mining Machines, including BTC, BCH,ETH, LTC etc..
-First of all, please send an inquiry(Product Model/Qty/Address) to us and also provide your contact information (Such as Email, Whatsapp, Skype, Trademanager, Wechat).
-Secondly, we promise that real-time pricing information will be sent to you within 30minutes.
-Finally, please confirm the real-time price with us before full payment according to market price development.
-T/T bank transfer, MoneyGram, Credit Card, Western Union
-Crypto coin such as BTC BCH LTC or ETH
-Cash(USD and RMB both accept)
-Alibaba assurance order, Alibaba guarantees the security of buyer's fund.
We would like to deal with transaction in this way for the first cooperation.
-Each machine will be tested by professional equipment and software before delivery. The test data and video will be sent to buyers.
-All brand new machines with original factory warranty,normally 180 days;
-Second-hand machines without any warranty for hardware issues, we can provide technical online support for non-hardware issues at Beijing time 9:00am-6:30pm. For hardware issues, buyers have to afford the cost of labor, materials and delivery fee.
-Each machine will be tested by professional equipment and software before delivery. The test data and video will be sent to buyers.
-Dust and Stains Cleaning, Waterproof and Drop-proof Packaging
-Normally 8-15 days
-UPS/DHL/FEDEX/TNT/EMS, By air(to appointed airport), By specialized line to your address directly (door to door with custom clearance)
-We provide DDP (Door to Door) service to USA, Germany, Belgium, Canada, Netherlands, Denmark, Czech Republic, Poland, Austria, Ireland, Portugal, Sweden, Spain, Russia, Kazakhstan, Ukraine, Malaysia, Thailand and some other countries.
-We handle customs and door-to-door operations in the buyer's country, so the buyer does not need to pay any import duties or customs fees in the DDP service.
-Exempt the above DDP countries, we help you reduce your taxes by shipping with a lower invoice.